About Joyce Philip Counselling
I have lived and worked in the Grampian region all my life. I would be considered a 'local quine' and take great pride in that.
From a young age I wanted to work within one of the 'caring professions' originally believing my way forward was in nursing. Instead I trained as an Occupational Therapist (O.T.), qualifying in 1987.
Although I had an interest working with adults with learning difficulties I was offered an initial post, developing the paediatric/children's O. T. service at Woodlands Hospital in Aberdeen. Since then my O.T. experience has been primarily with children and families, with some generalist experience dropped in for good measure! I enjoyed helping individuals to attain/maintain some independence despite their disability/problem, however was never quite comfortable with the advisory/expert role.
In 2006 I began my counselling journey and completed modules one and two of the Counselling skills course ran by Aberdeen
University, Department of Life-long learning.
Having had a taste of what Person Centred Counselling was about, I applied and was accepted to Aberdeen University to do the
Post Graduate Diploma in Person Centred Approach to Counselling
, qualifying with the Diploma in 2009. Subsequently I qualified in 2014 with a
Certificate in Person-Centred Counselling Supervision
with Aberdeen University. In June 2014 I completed a Certificate in Group Supervision

with The Centre for Supervision and Team Development (CSTD).

I am now included on the Approved Supervisors List at Aberdeen University, offering supervision to Counsellors in training.

Since 2007 I have acquired a considerable amount of clinical hours covering numerous client issues within a variety of placement settings
both as a professional counsellor and as a volunteer worker with several local charitable organisations.
As a member of BACP (British Association of Counselling and Psychotherapy), I abide by their ethics and code of practice.
As of 16 March 2012 I have been granted the status of
**BACP Accredited Counsellor/Psychotherapist**


This status assures the general public
that I have achieved a substantial level of
training and experience and have been approved by BACP.
For more information on BACP accreditation:
www.bacp.co.uk/seeking_therapist/explanatory_notes.php
In addition to accreditation I have also been granted the status of
**UKRCP Registered Independent Counsellor/Psychotherapist**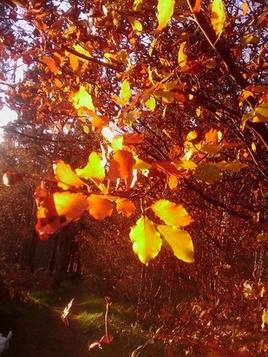 As you can see from the list above my case load has been very varied,
but the one factor that remains constant is me.
By offering the therapeutic conditions of understanding,
acceptance, genuineness and warmth

,
this creates the safe space for another to share their experience,
a precious space that I have not experienced in any other situation

.