My Service
Referrals

- I accept self-referrals, professional referrals and referrals from other agencies.
Requests can be made via telephone 07800642303 (Mobile) or email (
[email protected]
).
I will endeavour to get back to you as soon as possible.
Sessions

- will be held in a small, quiet and extremely private room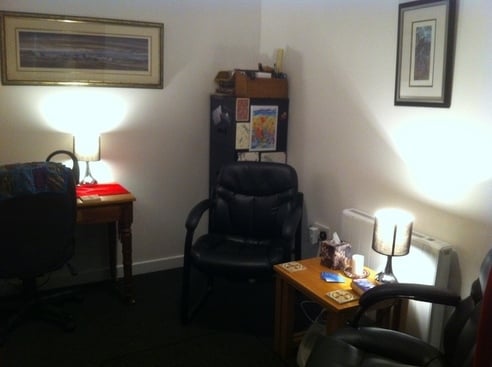 The first appointment may be longer than usual as it will allow time for exchange of information. It is during this session that we would discuss whether counselling is for you.
If counselling is chosen, regular sessions will be offered, usually once a week lasting an hour.
Availability

- I am available for daytime, evening and weekend sessions, as required.

Cancellations
,
a
period of at least 24 hours notice of a change in the appointment time, (if possible) would be appreciated. Please note
that
l

ate cancellations or "No Shows" will be charged at the full rate

. Non- attendance due to adverse weather conditions will not be charged.
Confidentiality

- Counselling is confidential. Everything that is shared within the sessions, stays there.
If, however, during these sessions someone appears

at risk

of harming themselves or someone else, their right to confidentiality will be examined (with them first) and waived in order to find additional help/support for them.
anxiety, stress, depression, bereavement, loss,
low self-esteem,

post-traumatic stress

, illness, disability, relationship issues, post-natal depression, family issues,
anger management, abuse, bullying, assault, childhood abuse, study/work related problems and panic attacks.
Cost

- £50 per hourly session
(concessions are available depending on your circumstances).